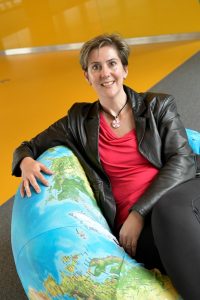 My ambition is to connect business, finance and sustainability. I do this from my background as a business administrator, chartered controller and sustainability expert. I am curious, eager to learn and passionate about the things I do. With my broad background in management positions in the business world on the one hand and academic experience on the other, I also want to bring practice and science together. The renewal that is needed to form the circular economy requires us to review our current patterns in society and the economy and structure them differently.
Business
2022- ..                Collaboration with NewForesight on Accelerating the Circular Economy
2020-..                  Teaching at Nyenrode Business University
2022-..                  Supervisory Board Member Unita (educational organisation)
2016-2021           Several CFO and Finance Management positions in several corporate to scale up organisations, for example Schiphol Group, Dutch Railways, Trunkrs.
2005-2015           Several finance, project management and procurement positions at Eneco Group (Dutch sustainable utilities company)
2000-2005           Several consultancy positions in e-business and management information.
Education
2018-..                  PhD Nyenrode Business University
2016-2017           Executive Education Corporate Social Responsibility (thesis on Impact Investing).
2004-2006           Executive Master in Finance & Control (Chartered Controller)
1995-2000           Master of Science in Business Administration
Information